DCH Lexus of Oxnard:


Your 2017 & 2018 Lexus Elite Award Winner
If you want award-winning sales and service when buying a car or getting auto repairs, come visit our Lexus dealership in Oxnard, CA. The team at DCH Lexus of Oxnard is proud to announce we've been named as a 2018 Elite of Lexus Award winner for the second year in a row. The Elite of Lexus Award is bestowed upon dealers that excel in customer service across every department. Whether you're shopping for your first Lexus vehicle or bringing your current Lexus model in for service, you deserve a first-class experience at all times. The team at DCH Lexus of Oxnard thrives off that notion, and we work hard to make your visit simple and stress-free!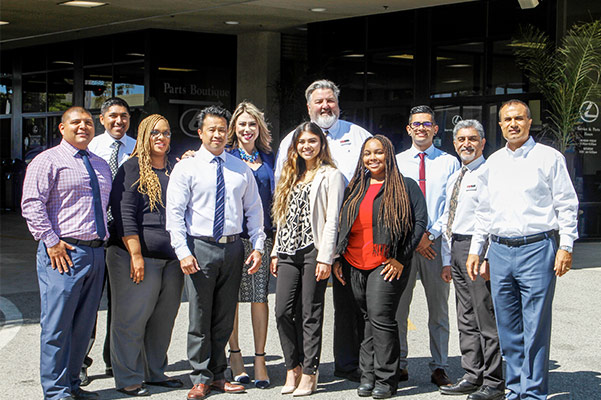 To win the Elite of Lexus Award, dealerships are evaluated based on customer feedback related to sales and service -- that means we have you, the customer, to thank for this win! Dealerships are also recognized for exceeding Lexus operation and certification standards, which can give you all the confidence you need in knowing we always look to go above and beyond. Want to learn more about the award-winning service at our Oxnard dealership? Visit DCH Lexus of Oxnard at 1640 Auto Center Drive in Oxnard, CA. We look forward to seeing you in our showroom!